Egypt!!!
OVERALL IMPRESSIONS: So worth the long trip; especially if you tour with an egyptologist. We highly recommend that everyone who hasn't been to Egypt do so soon... before all the structures and art fade with the sands of time.
For more details on our experience check out our pics and the trip summary below!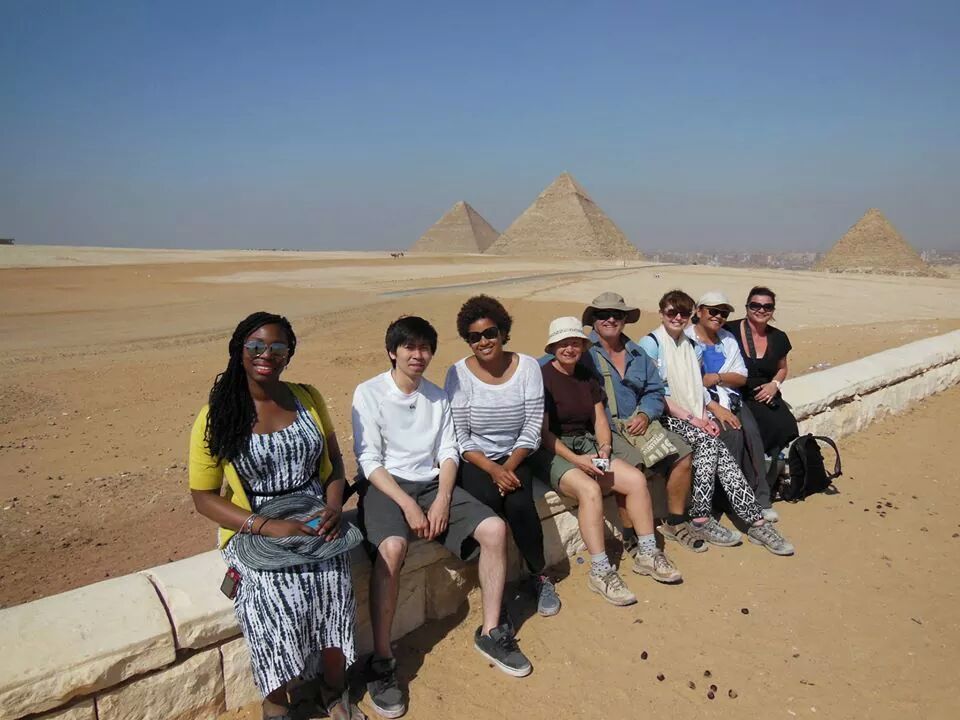 THE ITINERARY:
Cairo. Aswan. Nile River. Luxor. Cairo
THE HIGHLIGHTS:
Having an awesome egyptologist tour guide
Visiting and purchasing pure essences
Eating amazing food and such low prices
Spending a day in a Nubian Village
FAVORITE SPOT:
M: Valley of the Kings! The view from the hot air ballon, the ride on the donkeys, and going in those tombs was Absolutely Amazing... once in a lifetime!
K: Karnak Temple. It was so big... it is amazing how they were able to build such a big temple back in the day with primitive tools.
FAVORITE FOOD:
M: This one's hard as the home cooked meals (and frankly all the meals) we had were the bomb. I'd have to say the little falafel stand we stopped by in Cairo was the best --- amazing fava bean falafel for only $1.50.
K: They had strawberry juice that is freshly squeezed.  I am big fan of fruit juice, especially strawberry juice.
FAVORITE MEMORY:
M: The Donkey Ride!!
K: Riding on the Donkey to the Valley of Kings... how do you steer this thing :p
THINGS WE'D RATHER FORGET:
M: Being sick on the Fallujah-- but even that was kind of cool.... I mean how many people say they travelled like a true Egyptian, slept on a boat,  got sick, swam in the nile, got better...
K: All the bug bites... I hate bugs.