Brazil & Argentina!
OVERALL IMPRESSIONS: It was an amazing trip, but oddly we have no real desire to go back.  We met a lot of awesome people and had great food in Argentina, but Brazil was a bit of a let down... maybe we should try again when Carnival is not in full force??
For more details check out our pics and the trip summary below!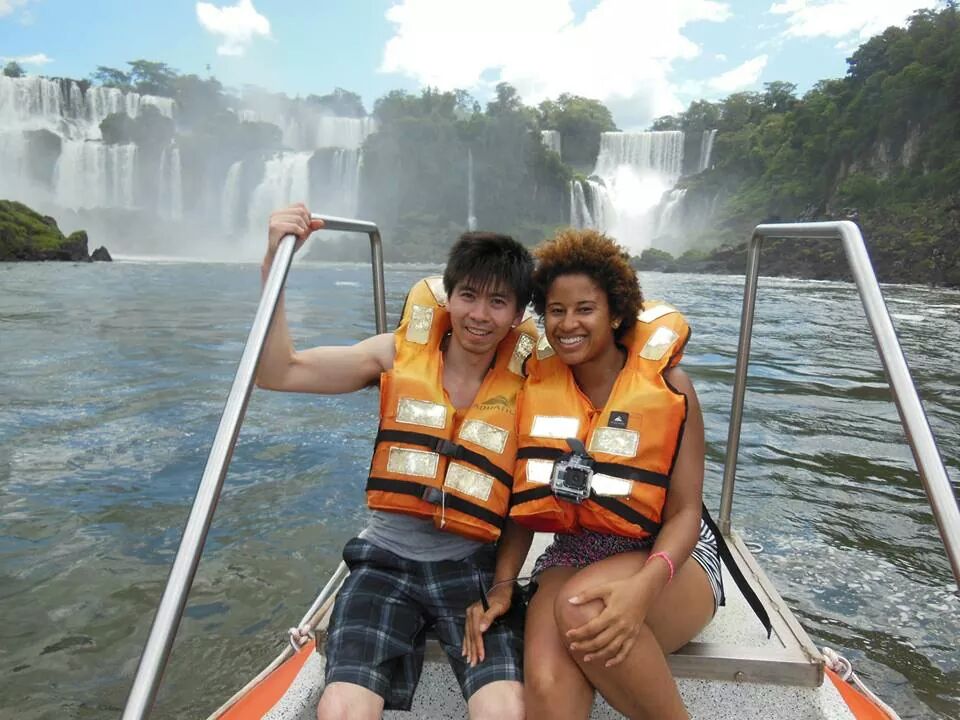 THE ITINERARY:
Buenos Aires. Iguassu. Paratay. Ilha Grande. Rio
THE HIGHLIGHTS:
Argentina Steak & Tango
Participating in the Carnival Parade with Mangueira in the Sambadrome
Meeting some awesome people from Australia and England
Caipirinhas!
FAVORITE SPOT:
M: The boat in Paraty! We ate fresh fish, danced, and sang with an awesome Brazilian dude who used to live in LA!
K: Sitting in the Sambadrome and watching the parade.  It was amazing... nothing like seeing the real thing in person.
FAVORITE FOOD:
M: Caipirinhas of course! And the Feijoada we had at the ex-slave village!! It reminded me of home cooked Jamaican stew peas...
K: Acai... I'm big into exotic fruits and I had an Acai every morning while I was there.
FAVORITE MEMORY:
M: Swimming to shore with Kevin (who can't swim) on my back!
K: Eating Acai :)
THINGS WE'D RATHER FORGET:
M: Drunk people peeing in the streets of Rio & My bat bathroom experience (though I'd found a safe spot to go only to find it was a bat cave!)
K: Drunk people peeing on the street and all the mosquito bites that I got.